Why Should You Bother Educating Yourself On What Grass Is Best For Dogs?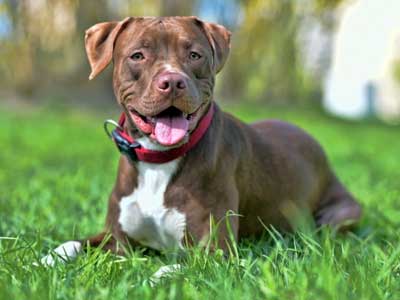 Having the best play yard for dogs is a MUST because you can go through a genuine dilemma if you don't know how to select the best grass for dogs in Florida. In this article, we will cover having a dog-friendly lawn & educate you on the best Florida grass for dogs, which is:
Urine Resistant - What grass is most resistant to dog urine?
Best Grass For Dogs With Allergies
Best Grass for High Traffic Dogs
Suggested Grass For Florida Shade
Best Grass For Dogs Potty
The Best Yard for Dogs To Prevent Damage
What is the best grass to grow for dogs to eat?
Best Durable Grass For Dogs That Love to Scratch And Dig Holes
Beneficial To The Dogs That Lie Around
Lawns For Dogs Withstanding Abuse Walked On Wet Or Muddy Constantly
Beneficial To The Dogs That Lie Around
What Types Of Grass Is Best For Dogs
#1 Zoysia Grass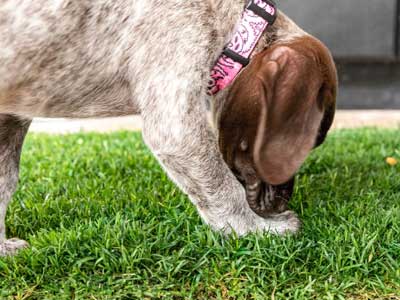 Zoysia grass is a dog-friendly lawn that is extremely tough and resilient, making it ideal for dogs which fixes many Florida grass problems. Listed below are the 13 benefits of why it makes a fantastic option for canine-friendly backyards.
The Zoysia grass Florida lawn is heat resistant, so your dog can enjoy playing on it even on the hottest days and can withstand heavy traffic.
If you're looking for a soft, cushiony texture gentle on your dog's paws, this Zoysia grass Florida backyard is an excellent option to go with.
This grass is also invulnerable to pests and diseases, so don't worry about your dog picking up anything nasty while playing in the yard.
Zoysia grass is low-maintenance, so you won't have to spend hours caring for it.
Zoysia is the best durable grass for dogs because it is tolerant of salt and urine resistant, so perfect for dog owners who live near the beach.
This grass doesn't require fertilization, which solves the Florida grass problems of spending to much time and money on your lawn.
Another great feature the Zoysia grass Florida yard has is that it grows slowly, so you won't have to worry about it getting out of control.
It has a deep root system that helps it withstand heavy rains and fierce winds and is best for your pet that scratches and tries to dig up your now dog-friendly lawn.
The grass soil's high evapotranspiration rate fixes the Florida grass problems of not being able to cool your pet naturally and to enjoy the shade.
You can rest easy knowing your dog is playing on a safe, weed-free surface with the best sod grass for dogs. With its modest maintenance, you may save time and money.
This grass is immune to damage.
Empire Zoysia grass is inherently resistant to many common pests and diseases, which provides another benefit.
Empire Zoysia grass can withstand intense foot traffic due to its blade form.
#2 St. Augustine CitraBlue Sod

If you're looking for the best Florida grass for dogs that's both tough and beautiful, look no further than St. Augustine CitraBlue grass. This versatile grass is perfect for dogs, as it's resistant to wear and tear from their nails and paws, and it happens to be the best grass for dogs with allergies. It also has a lovely bluish-green color that will make your yard stand out from the rest. Here Are 10 Benefits Of Using St Augustine Citrablue Grass For Dogs In Florida.
The Top Yard for Dogs for Toughness – The dog-friendly lawn is one of the toughest varieties of turf grass available, making it ideal for withstanding wear and tear from dogs. It's also quite dense, so it won't easily become patchy or thinned out over time.
Thatch is the layer of dead grass and other organic matter that can build up on top of your lawn. It can be unsightly, and it can also harbor harmful bacteria and insects. A low thatch level means your lawn will be healthier and more comfortable for your dog to walk on.
Disease Resistance – This variety of turf grass is resistant to many prevalent diseases that affect other types of grass, such as brown patches and dollar spots. This means you won't have to worry about your dog tracking harmful pathogens from the yard.
Pest Resistance – Besides being repellent to universal diseases, St. Augustine CitraBlue grass is also impervious to many common lawn pests, such as chinch bugs and sod webworms. This means your yard will be free of these pesky critters. Also, Augustine CitraBlue is a dense grass, so there are fewer places for bugs and other critters to hide. This is important because it means your dog is less likely to pick up any nasty parasites.
Heat Tolerance – St. Augustine CitraBlue grass is tolerant of hot weather, so it's perfect for Florida summers. It will stay green and lush even when the temperatures rise.
Cold Tolerance – While most turf grasses are only cold-tolerant to a certain point, St. Augustine CitraBlue grass can withstand temperatures as low as 15 degrees Fahrenheit. This makes it a smart choice for yards in northern Florida.
Best Grass For Florida Shade Tolerance – Many turf grasses require full sun to thrive, but St. Augustine CitraBlue grass is lenient in shade. This makes it a great option for areas of your yard that doesn't get direct sunlight.
Salt Tolerance – If you live near the beach, you'll be happy to know that St. Augustine CitraBlue grass can withstand salt spray. This makes it a wonderful choice for coastal yards.
St. Augustine Citrablue Grass Is The Best Grass For Dogs With Allergies Because It Is Low In Allergenicity – If you or your family are allergic to grass pollen, St. Augustine CitraBlue grass is a great option, as it has low allergenic. This means you can enjoy your yard without having to worry about allergies.
St. Augustine CitraBlue Sod is very tolerant of salt and other chemicals. This is important because you won't have to worry about your dog tracking any harmful chemicals from the street or other lawns.
Is St. Augustine Grass Good For Dogs?
St. Augustine grass is a popular choice for many homeowners, but you may be wondering if it is a good option for your four-legged friend. The answer is yes! St. Augustine grass is safe for dogs and other pets to walk on and play in. In fact, this type of grass is often used in dog parks.
#3 St. Augustine Floratam Sod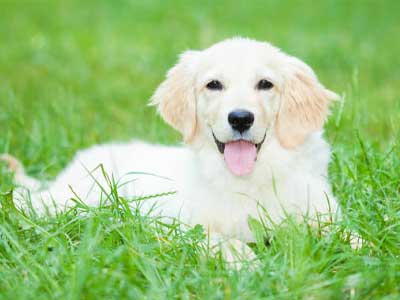 St. Augustine Floratam is a type of grass specifically designed to withstand Florida's harsh climate and provide a comfortable place for your dog to play. There are many reasons why St. Augustine Floratam sod is a great choice of sod for your dog. Here are 5 of the most important benefits:
Floratam sod helps keep dogs cooler in the summer heat. The dense, deep-green grass doesn't let the sun's rays through as easily as other types of grass, providing your pup with a cooler place to lie down.
It's also much more comfortable for your dog to walk on Floratam sod than concrete or asphalt. The thick grass blades act as cushions for your dog's paws, and the soft soil is easy on their joints.
Floratam sod is also very durable, so it can withstand a lot of wear and tear from your dog's nails and paws.
Another great benefit of Floratam sod is that it doesn't have any harmful chemicals or pesticides that could potentially harm your dog.
Lastly, Floratam sod is relatively easy to maintain. You'll just need to water it regularly and keep an eye out for any brown patches (which could be a sign of overwatering).
#4 St. Augustine ProVista Sod
St. Augustine ProVista turf is the finest option for your dog because it has a variety of features that make it ideal for dogs, including:
ProVista sod is extremely durable and can withstand even the harshest conditions, making it perfect for use in yards and parks.
The grass blades are thin and sharp, making it difficult for dogs to dig through or tear up.
The dense root system ensures that the grass will stay in place even when dogs run around or play on it.
The natural color of ProVista sod makes it less attractive to insects and parasites, reducing the risk of infestation.
Unlike other types of grass, ProVista sod does not require heavy maintenance or regular watering, making it a more convenient option for pet owners.
#5 Bimini Bermuda Sod
If you're an animal owner, the Bermuda grass Florida lawn for your dogs is a perfect match. With so many options on the market, if you're looking for durable, minimal maintenance, easy on your dog's paws grass, then Bimini Bermuda grass may be the perfect option for you.

The Bermuda grass can withstand a lot of abuse from dogs' nails and paws, without becoming worn down.
After a downpour, the yard won't be soggy or muddy, since it has great drainage capabilities and won't retain water.
The yard grows swiftly and thickens quickly, allowing it to fill in any bald areas that may exist on your lawn.
Since the Bermuda grass in Florida is naturally resistant to illnesses and insects, you won't have to bother spraying it with herbicides or pesticides to keep them at bay.
The grass can sustain significant foot activity, displaying no indications of wear or tear.
#6 Argentina Bahia Grass
Argentine Bahia grass is a common type of sod found in Florida. Many people believe it is the best grass for their backyard, especially if they have dogs. There are several reasons why Argentine Bahia grass is considered the best soil for those who live in Florida and have dogs.
This tough, durable grass for dogs is hardy and resilient, which can withstand heavy foot traffic and is resistant to pests and disease.
The grass highly tolerates salt and drought, making it an ideal choice for coastal areas and pet owners with problems with dog pee.
The grass grows quickly and forms a dense mat, which makes it an excellent choice for dog runs and other high-traffic areas.
The grass is not susceptible to damage from insects or disease.
The lawn has an extensive root system, which contributes to the soil's consolidation.
Erosion is reduced thanks to the grass's contribution.
The yard acts as a natural insulator, protecting against both cold and heat making this brand an excellent grass for Florida shade.
The yard has a relatively low level of allergens, making it great for both kids and pets.
If you're looking for the best grass for dogs in Florida that can withstand the climate and your dog's needs, then the different grass for Florida mentioned above are the perfect options for you if you desire the finest durable grass for dogs! Give it a try on your lawn today and ask us about the best Florida grass for dogs we sell and discover the difference it can make. Your dog will thank you for it!