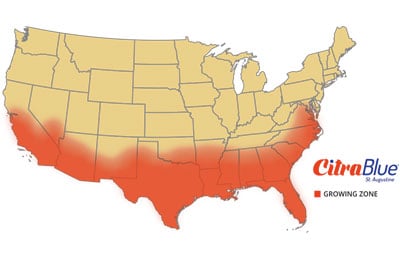 One of the reasons you would want Citra blue is if you're looking for a lot of contrast in your yard, and you want that deep dark blue color. CitraBlue Sod as its name refers is the one for you. This sod is one that you can basically plant like you would any other St. Augustine just keep the soil moisture before you go in with it.
Keep your new sod moist after it is installed, and wait 21-30 days before applying fertilizer. If you live in a hot, humid climate or your yard has shady areas, apply a topical fungicide within the first 2-3 weeks. This will help prevent disease and ensure a healthy lawn.
The nice thing about CitraBlue grass is that it has really aggressive roots, so it pegs down. But again, it has been bred to stay a little bit lower. So the mowing height on this compared to something like St. Augustine Floratam, you're going to want to be in that 2 1/2 inch - 3-inch range somewhere along in there.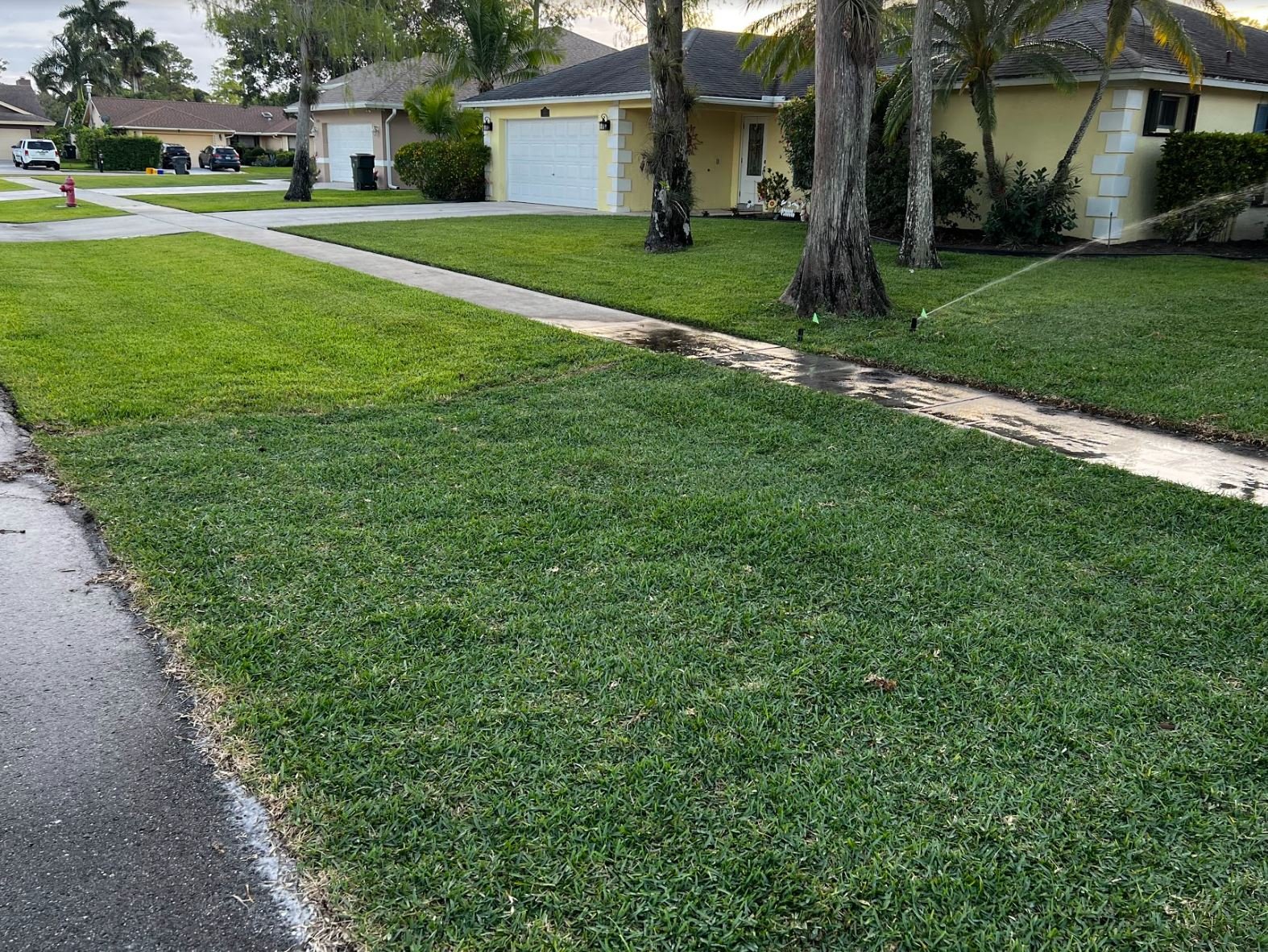 You certainly don't want to mow more than a third of the blade off at a time. Mowing the sod that low just adds stress to it. CitraBlue is showing some resistance to disease pressure, which is really important in Florida.
Just like any other grass you want to watch for any other kind of pests like chinch bugs or Bill bugs or anything like that. If you see any of these problems, be sure to address them right away so they don't spread and damage your lawn. But if you've got it on a regular maintenance program, there shouldn't be any problems with it.