14.9-kW (20-hp) Honda® engine
A larger horsepower engine with a high-flow pump provides increased capacity to complete the job faster.

NOTE: LW Series In-Line Bale Wrappers come standard with a 9.7-kW (13-hp) Honda engine.
Single- and dual-power drive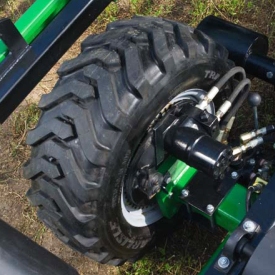 Optional single- or dual-power drives allow the operator to maneuver the unit without attaching it to a tractor. The single-power drive has one rear tire, while the dual-power drive has two rear tires, to provide traction for the unit. These features are great for wet or uneven ground conditions where traction is limited.
Steering remote control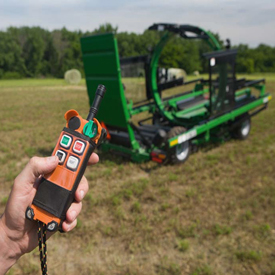 This remote control allows the operator to steer, start, and stop the machine without using the control panel on the machine.
Twin wrap kit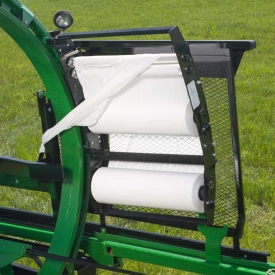 This kit provides a double layer of wrap, increasing the amount of wrap applied to the bales.
Bale follower
The bale follower allows the in-line wrapper to automatically follow the line of bales next to it.
Work lights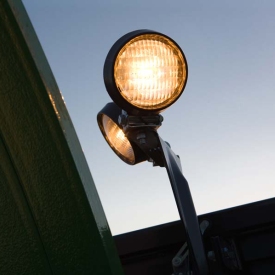 For early morning or late-night work, choose between two optional work lights: light-emitting diode (LED) and halogen.
Honda is a trademark of Honda Motor Co., Ltd.