Choose between 946.4-L or 1135.6-L (250-gal. or 300-gal.) tank
Choose which tank size best fits the area needing sprayed and the producer's current tractor.
Choose between hydraulic or power take-off (PTO) pump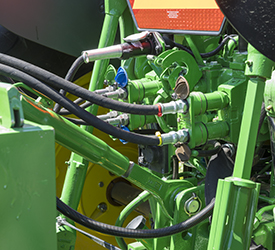 The hydraulic 75-204 pump comes standard on the LS1145 model and has a 102.2-L/min (27-gpm) flow. There is also an option to choose a hydraulic 150-206 pump with the LS1145.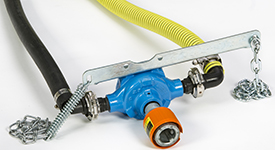 The six-roller PTO pump has a 79.5-L (21-gpm) flow and comes standard on the LS1125, LS1130, LS1130BL, and LS1140.
Choose between single nozzle body or triple nozzle body on 12.2-m (40-ft) boom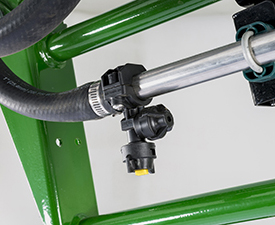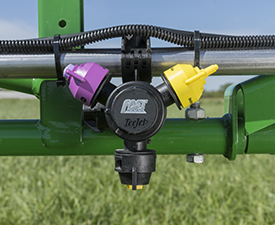 Single nozzle bodies come standard on all units. Producers can upgrade to a triple nozzle body for increased accuracy and the ability to quickly change between chemicals.