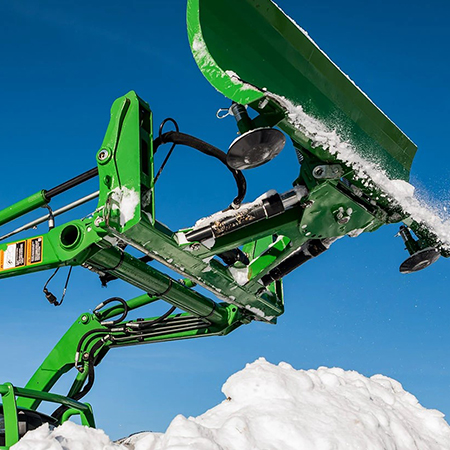 The hydraulic angle kit is an optional field-installed attachment for the AF10F Front Blade that allows angling the front blade up to 30 degrees or any position between, right or left of center.
It requires third-function hydraulics (see loader options for third-function kit information).
It is compatible with AF10F serial number 1XFAF10FPJ002201 and higher.