Top Uses For Mulch
---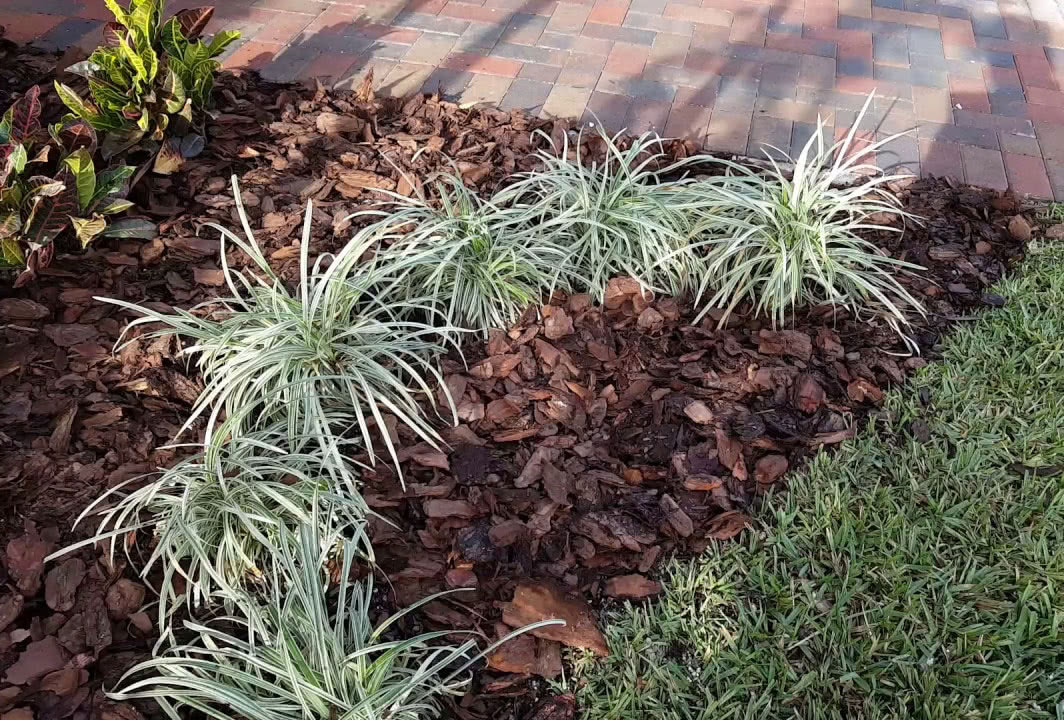 Reduce water usage
Acts as weed control
Helps with soil erosion
Protection from frost damage
Helps highlight vivid flowers
Our mini pine bark is not artificially colored. It has a rich brown color with many shades that add color to your landscape. Its consistent size and unique colorization bring a distinct aesthetic that is not possible with other mulches. Mini pine bark will not look consistent when installed, instead it will have a dynamic arrangement that reflects its organic nature. Mini pine bark pairs well with plants require or enjoy acidic soil like Azaleas, Camellias, Daffodils, and Heathers.
When properly applied to a landscape feature the layer of mini pine bark should be 3 to 4 inches thick. More than 4 inches will cause problems. Soil drainage is necessary to maintain proper oxygen penetration, but too much mulch will stop all evaporation creating an environment were the soil is unable to drain sufficiently suffocating root systems and promoting fungus growth. Fabriscape along with mulch will create an even more effective method of weed control.
We have our product at our locations ready for delivery or instore pick up. Everglades has mini pine bark bagged and in bulk for sale. Our drivers are ready to deliver our products to your location and will drop off the product on your driveway, or preferred location based on accessibility. We make sure not to drop off our product where it may cause damage to your underground pipe and septic tanks.