Top Uses For Mulch
---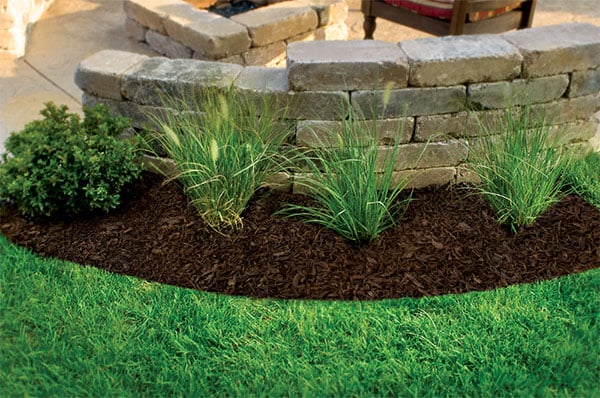 Reduce water usage
Acts as weed control
Helps with soil erosion
Protection from frost damage
Helps highlight vivid flowers
Naturalistic and rustic themed landscapes should use brown mulch. Brown is a neutral color that will not draw a viewer's attention away from colorful plants and ornaments. Neutral colors are the best choice for landscapes that are meant to look neat and subtle. Brown mulch can be used in order to create a canvas upon which other colors of mulch can be used to create more intricate designs. Hard wood crates, large decorative rocks and landscape ornaments will be drawn into the center of an admirer's attention.
When properly applied, a layer of much should be 3 to 4 inches in depth. At this depth mulch is an effective method of weed control and water retention without creating issues. Too much mulch will cause issues. Although plants do want some moisture in soil, consistently saturated soil is ideal to promote the growth of fungus, pathogens, and root rot. Adding a layer of fabriscape first and then spreading mulch on top of it can be a powerful combination for weed prevention.
We sell our brown mulch either bagged or in bulk ready for instore pickup or delivery right to your location. Our mulch is consistent in size, color and texture no matter the size of your project. The driver will deposit the material onto your drive way or your preferred location depending on accessibility. We are careful not to damage underground pipes or septic tanks.