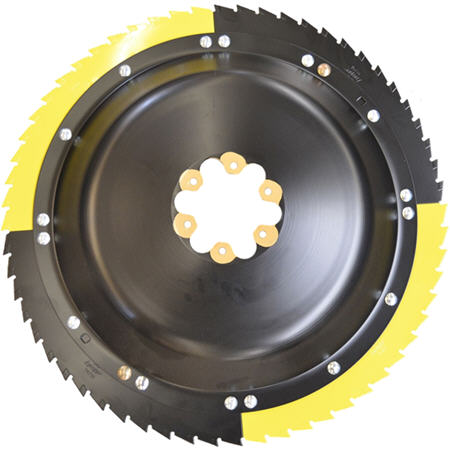 The saw blades of John Deere rotary crop headers cut quickly and thoroughly at a high speed of rotation. As the fast-turning blades cut the full width, crops can be harvested regardless of the row spacing. Thanks to this row-independent harvesting technology, the field can be worked from any side, which is particularly important for down crop.
The fast-turning saw blades allow crops with a lot of weeds to be harvested easily. Besides maize, a wide range of crops such as sorghum, whole crop silage, oilseed, canola, pampas grass, and miscanthus can be harvested.
Key features:
Fast turning saw blades can cut in difficult harvesting conditions to give the operator increased uptime.
Headers can be used in various stemmed crops and there is no need for extra headers, which saves on the cost of operation.