Founded in 1963, Everglades Equipment Group is a family owned and operated full-service John Deere dealership with 18 locations covering central and south Florida. Everglades Equipment Group serves a wide range of customers from some of the largest agricultural producers of sugar, citrus and vegetables to individual farmers, golf courses, nurseries, commercial landscape management companies, and construction businesses, as well as large and small property owners.
We have become one of the largest John Deere dealers in the world by focusing on customer experience through providing cutting-edge equipment and highly trained service. Our philosophy extends to every member of our Everglades Team. By empowering Team Everglades to go the extra mile for our customers, along with our underlying commitment to extensive product and parts availability, as well as our world-class repair capabilities, we are confident that our Everglades Team will meet and exceed your expectations for the long haul.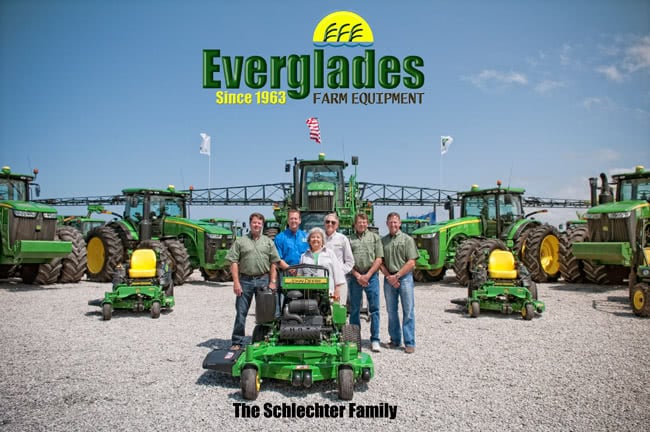 We know that meeting your needs as efficiently, professionally, and consistently as possible will keep you a customer for life. We appreciate the opportunity to show you 'The Everglades Difference'.
Everglades was initially founded as a farming operation around southeastern Lake Okeechobee (which continues to this day), so we uniquely understand what it takes to turn your business into a success story. We invite you to put us to the test and look forward to many years of doing business together.
"We believe our investment in good people, product availability, quality parts, outstanding service, and our focus on meeting our customers' needs as efficiently and effectively as possible is the only way to keep you coming back. Our family initially began in farming and continues to operate a farming operation, so we understand what it takes to make a business a success!"

"Why Everglades? I invite you to let us show you why we've been in business since 1963!"