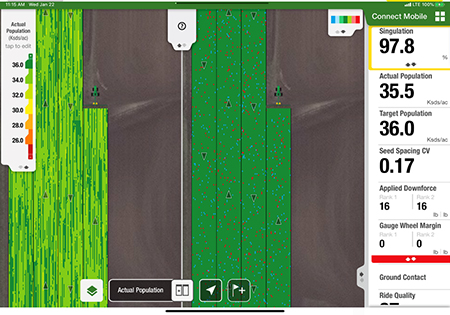 Connect Mobile overview
Monitor job quality during planting, spraying, and harvesting through an Apple® iPad® tablet app with John Deere Connect Mobile. Easily visualize and display multiple quality layers to detect problems that can occur during planting, spraying, or harvest. Connect Mobile also has a common user interface that makes it easy to use between different pieces of John Deere equipment.
Planting attributes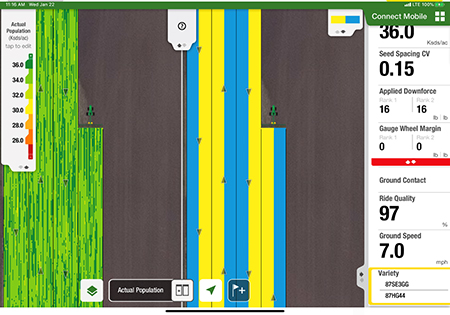 Connect Mobile split-screen view allows users to compare two quality layers at once in every operation.

While planting, monitor and visualize key performance indicators in high-definition map layers and dashboard tiles such as:
Actual population
Target population
Singulation
Seed-spacing coefficient of variation (CV)
Applied downforce
Gauge wheel margin
Ride quality
Ground speed
Variety
Singulation alerts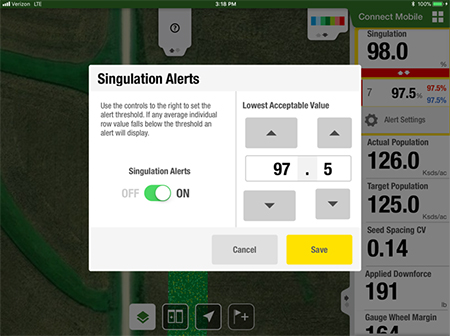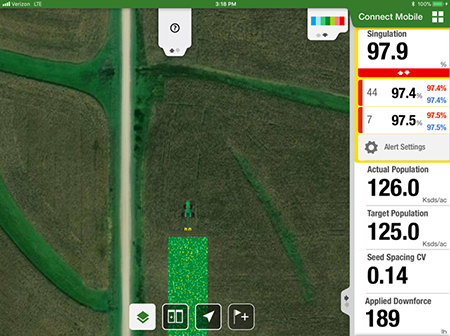 Set thresholds for quality layers and get alerts when they are exceeded.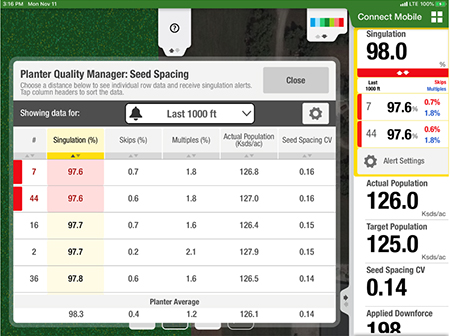 Use Planter Quality Manager to precisely understand how each row is performing.
Spraying attributes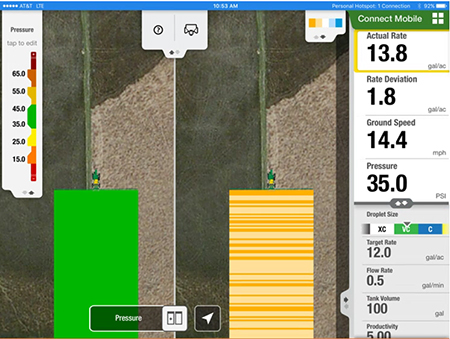 Actual rate
Rate deviation
Ground speed
Pressure
Harvest attributes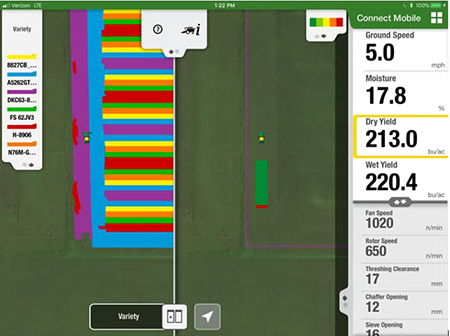 Connect Mobile split-screen view allows users to compare a previous planting layer with current harvest layer, giving the operator instant understanding of variety performance, and helping find how to best harvest the field.
Ground speed
Moisture
Dry yield
Wet yield
Relative grain loss - Beta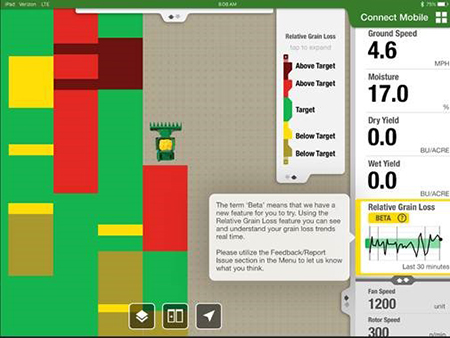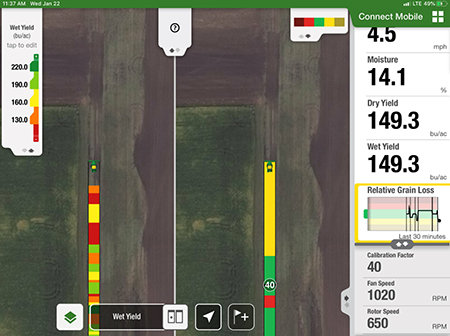 When the loss monitor's calibration factor changes, it is noted as a pin on the map and a vertical line on the trendline.

Apple and iPad are trademarks of Apple Inc.